LibreOffice vs FreeOffice: Comparing Popular Free Office Suites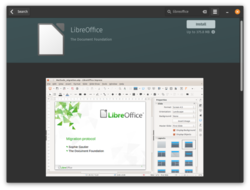 LibreOffice is undoubtedly an excellent open-source Microsoft Office alternative. It is backed by a vast open-source community and constantly evolves to keep up with modern office requirements.
However, other options work well on Linux, so comparing tools should help you decide what you want.
Here, I focus on comparing SoftMaker's free offering, "FreeOffice" with LibreOffice, highlighting the differences you can expect when using them.
Also today: LibreOffice 7.5 Community: Release Notes
LibreOffice project and community recap: November 2022 - The Document Foundation Blog