EU anti-trust action against Microsoft likely over bundling apps: report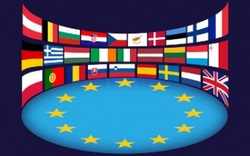 The European Union is likely to begin an anti-trust investigation into Microsoft in the wake of a complaint made by messaging app Slack two years ago, accusing the Redmond firm of bundling applications in order to increase market share.
Reuters reported that the European Commission, the executive arm of the EU, had been looking into the Slack complaint since October last year.
The EC had now sent out a fresh lot of questions to those whom it had canvassed in October which was taken as a sign that the ground was being readied for a formal probe.
The Slack complaint, made in July 2020, accused Microsoft of tying its Teams product into its Office suite in what was alleged to be an "illegal and anti-competitive practice of abusing its market dominance to extinguish competition in breach of European Union competition law".
Microsoft introduced Teams in 2017, in a bid to capture a slice of the market for business communications.
Slack accused Microsoft of tying "its Teams product into its market-dominant Office productivity suite, force installing it for millions, blocking its removal, and hiding the true cost to enterprise customers".