Tor Browser 12.0 Released with Multi-Locale Support, Based on Firefox 102 ESR Series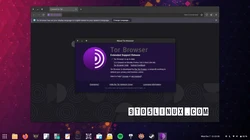 Tor Browser 12.0 is a major update to the Firefox-based web browser powered by the Tor anonymous technologies and comes with upgraded internals based on the latest Firefox ESR (Extended Support Release) series, namely Mozilla Firefox 102.
For desktop users, the Tor Browser 12.0 release brings multi-locale support, which means that you no longer have to search and download language packages from the official website if you want to use Tor Browser in other languages than English. All supported languages are now included in the same package, without increasing its size too much.