4 Must-Have Extensions for a More Complete GNOME Experience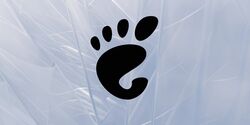 These extensions are a must if you're looking to personalize GNOME to suit your preferences.
For some people, GNOME extensions have a reputation for being necessary to change or un-do the design choices the GNOME team has made over the past decade. But if you love the default GNOME experience, does that mean extensions aren't for you?
Hardly! There are some areas where GNOME remains a work in progress. Here's how you can get an ideal GNOME experience without waiting for the current software to catch up!