Machine Learning in Linux: FBCNN – JPEG artifacts removal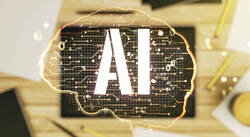 In essence, Machine Learning is the practice of using algorithms to parse data, learn insights from that data, and then make a determination or prediction. The machine is 'trained' using huge amounts of data.
In other words, Machine Learning is about building programs with tunable parameters (typically an array of floating point values) that are adjusted automatically so as to improve their behavior by adapting to previously seen data.
Machine learning architectures have arisen in recent years that include JPEG-style artifact mitigation as part of AI-driven upscaling/restoring routines.