This week in KDE: major plumbing work in Plasma 6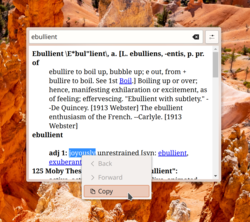 This week Plasma 6 underwent some major refactoring to the fundamental Plasma widget APIs to modernize them and make it harder to introduce errors when developing new widgets. Since almost everything in Plasma is a widget, this necessitated a lot of changes and QA. After a month of work, it's now done! The user-facing side is nil (ideally nobody will notice anything), but there are some changes that developers will need to be aware of to port their widgets. Most widgets already needed to be ported anyway due to Qt changes, but hopefully this won't add much else. A porting guide has already been written and can be found here. This work was done by Marco Martin, with me providing QA support.
On that subject, we got a lot more organized about Plasma 6 this week. We now centrally track status on a new wiki page that shows the outstanding issues and notable changes. I'm starting to feel like I see a light at the end of the tunnel! While I've had to use the X11 Plasma 6 session because the Wayland one is still a bit too unstable for me to feel productive, the X11 session now feels barely buggier than the Plasma 5 X11 session. It's really quite nice at this point.