Introducing SpiralLinux 12.231001: Debian 12 Gets a Facelift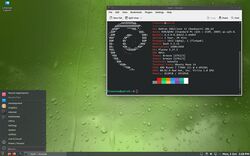 SpiralLinux may be a new name to the Linux ecosystem, but the team behind it is not. The distribution is the work of the same developers responsible for GeckoLinux, one of the few openSUSE derivatives for the last seven years.
But what is SpiralLinux? It is a distribution based on Debian's stable branch, using only official Debian package repositories, focusing on simplicity and out-of-the-box usability in all major desktop environments.
After releasing SpiralLinux 11.220925 a year ago, its users now have a reason to rejoice as its new release is here.