Ransomware Alert: Are You Using A Trusted Version Of Thunderbird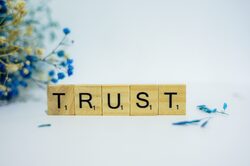 Recently, the Thunderbird team became aware of some ransomware masquerading as Thunderbird. There are several ransomware groups that run ads in an attempt to trick people into downloading and installing fake software, which pretends to be other software, e.g. Thunderbird. Remember that the Thunderbird project doesn't require payments for downloading the Thunderbird software (although you may see a donation request when downloading from thunderbird.net), so if you are being demanded for payment for a properly working Thunderbird, something is surely wrong with the package you are downloading.
There are ongoing Mozilla efforts to take down these sites but since they are hosted in Russia, takedowns are difficult and often not effective. What you can do in the meantime is to make sure you are getting Thunderbird from a trusted location like thunderbird.net directly, or your Linux distribution's software store.