Fedora: Wayland in Blender and (Community Platform Engineering (CPE) Weekly Update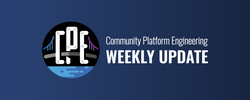 As mentioned on Phoronix' article, Blender received Wayland support on Blender 3.3.1 for Fedora 37 as an update in preparation of the incoming version 3.4 next month. The update has a dependency of libdecor, a client-side decoration for Wayland in addition of DBus for the cursor theme. Currently, the window decoration may have yet to use the system theme but remains functional as intended.

This is a weekly report from the CPE (Community Platform Engineering) Team. If you have any questions or feedback, please respond to this report or contact us on #redhat-cpe channel on libera.chat.

We provide you with both infographics and text versions of the weekly report. If you just want to quickly look at what we did, just look at the infographic. If you are interested in more in-depth details look at the text version.