The 7 Best Tools to Create a Bootable USB From an ISO in Linux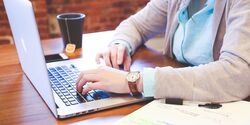 If you have taken the plunge and decided to install a Linux distribution on your machine, you should ensure your installation arsenal is ready for use.
The first thing you need is an ISO image of your favorite Linux distro, which you can boot onto a flash drive and use to install the OS on your machine. Unfortunately, creating a bootable USB to install Linux without the right tools and applications is challenging.
You can use these top seven USB Linux boot creator tools to create a bootable USB from an ISO image.