GL.iNet Beryl AX OpenWrt router review – WiFi 6 performance, repeater, NAS, and 4G hotspot modes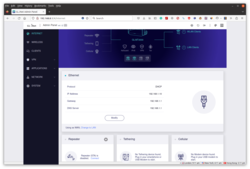 In the first part of the review of GL.iNet GL-MT3000 "Beryl AX" pocket-size WiFi 6 OpenWrt router we had a look at the specifications, the package content, and the hardware design with a teardown of the little.
I've now had more time to play with the router focusing the review on WiFi 6 performance, and some of its functions such as repeater, NAS, and 4G hotspot. The router also supports VPN client and server modes, the Tor network, and Adguard Home, but I'll invite readers to check out the GL.iNet Brume 2 security gateway review since I went through all these, and the hardware is very similar minus wireless connectivity.