Bitwarden Adds a New Passwordless Method to Access Your Web Vault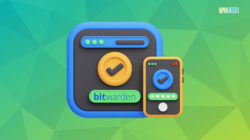 Bitwarden gets better every day, making things more convenient.
Bitwarden is easily the most popular open-source password manager right now.
It is simple to use, cost-effective, conveniently available on mobile/desktop, and secure enough for most common use cases.
While it already supported passwordless authentication techniques like fingerprint sign-in, Face ID, PIN, on mobile/desktop, it now has a new addition.