Meet Fedora Kinoite's Secret New Spins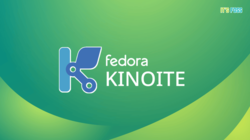 Fedora Kinoite is a variant of the Fedora KDE spin that has an immutable design. It is primarily aimed towards running containerized applications and to do container-based software development. Now, two new unofficial variants Kinoite Nightly and Kinoite Beta have landed that feature a mix of different KDE packages.
These were launched to provide a hassle-free testing experience for everyone, without them having to package, compile or even have prior development knowledge.