Rnote: An Open-Source Drawing App for Notes and Annotation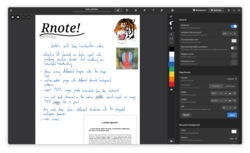 We have featured numerous note-taking applications, but options that support handwritten notes are a handful.
Rnote is one such helpful application that lets you take handwritten notes and annotate documents/pictures.
Of course, you need a drawing tablet or a setup with a stylus to use Rnote.