First Look at the Upcoming Fedora Web-Based Installer (UPDATED)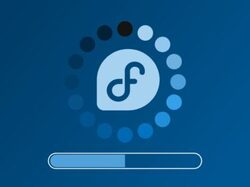 Fedora announced the first public preview of the new web-based Anaconda Installer, significantly simplifying the installation process.
Anaconda is a free and open-source system installer for Linux distributions mainly used by Red Hat Enterprise Linux, Fedora, CentOS, and RHEL-based derivatives such as AlmaLinux, Rocky Linux, Oracle Linux, and others.
Also: CentOS Community Newsletter, November 2022 - Blog.CentOS.org
UPDATE
The upcoming Anaconda Web UI testing image is now available for everyone to download as a preview image.

A few months back, we reported that Fedora Linux 37 was planning to introduce the new Anaconda Web UI installer, which is under development. However, the installer could not make it for Fedora 37 release due to several bugs and other issues.

Now, the testing image is available for everyone to download and test.

Fedora's new Anaconda Web UI is a modern installer which is under the development/visioning stage for the past one/two years. It's a thin installer that runs on a web browser. At its core, it is based on Cockpit, patternfly and Python.

You might be wondering why a new web-based installer and moving away from the GTK-based Anaconda installer. Although the current installer is a little less user-friendly, it works fine.

The primary reason is to cater to several business use cases where you need to install Fedora Linux over the network. For those remote installations, bandwidth and latency are important. And it may not be a good idea to use GTK based installer.

Furthermore, the new web UI indeed runs on the browser (default Firefox), and it does partitioning and all those stuff. To give you a first look, we downloaded the image and gave it a spin in VirtualBox.