Oh No! Fedora is Dropping Support for Popular Video Codecs [Here's Why!]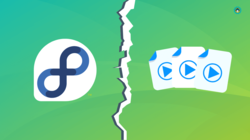 Fedora is a popular Linux distro that caters to users who want cutting-edge tech on their workstations (and servers).
It doesn't ship with any proprietary components and sticks to completely open-source repositories by default.
While that can be inconvenient for some already, now it seems another change may bother users looking forward to Fedora 37.
A recent commit to Mesa on Fedora tells us that the Video Acceleration API support has been disabled for H.264, H.265, and VC-1 codecs due to legal worry.
This is likely to be backported to Fedora 36 as well.