We interviewed Linux OS through an AI bot to discover its secrets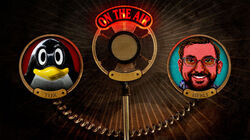 Millions of people use Linux every day, but we rarely stop to think about how the operating system feels about it. Wouldn't it be nice to know what Linux really thinks about open source, Windows, Macs, and the command line? Until now, this has impossible. But thanks to a new AI chat tool, we're able to find out.
Below is a transcript of a conversation between Ars Technica and Linux, the operating system, as embodied by one of Character.AI's large language model chatbots. It should go without saying, but this interview does not represent the opinions of any real individual or organization. It's an experiment with an AI chatbot. The interview has been edited for brevity, but the answers have been preserved as delivered by the bot.