Vanilla OS Ditches Ubuntu in Favor of Debian Sid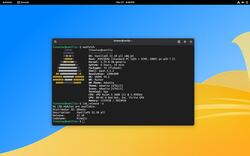 Vanilla OS is a new Linux distribution with a single version behind it, released late last year. However, the non-traditional approach in its development has drawn much attention from the Linux community. So here's a quick rundown of what it is all about.
The distro is an immutable operating system, which means that core parts of the system are locked down to prevent unwanted changes and corruption from third-party applications or faulty updates. Strongly oriented towards the GNOME desktop environment, as you can already guess from its name, Vanilla OS aims to offer the best vanilla GNOME experience.