Ubuntu Cinnamon Remix Becomes Official Ubuntu Flavor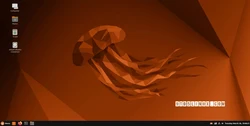 Created and maintained by members of the Linux community, Ubuntu Cinnamon Remix is an Ubuntu derivative that features the modern Cinnamon desktop environment developed by the Linux Mint team. Cinnamon Remix aims to offer a traditional approach to the modern Linux desktop.
The Ubuntu Cinnamon Remix maintainers have applied for official Ubuntu flavor status several times in the past, but only now Canonical has decided to welcome it to the family of Ubuntu flavors starting with the upcoming Ubuntu 23.04 (Lunar Lobster) release, due out on April 20th, 2023.
Update (by Roy)
3 more posts:
Linuxiac and Neowin:
It's FOSS:
The Register: