Devices: Retroid Pocket, Beelink, and Somalytics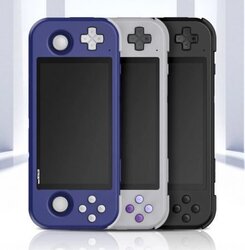 The Retroid Pocket 3 it's a low-cost portable console based on the quad-core Unisoc T310 SoC. This handheld console packs a 4000mAh battery along with a 4.7" touch display, wireless connectivity support and a USB Type-C port for fast charging.

Beelink announced their latest mini PC which is based on a 12th Gen i5 Core processor from Intel. The SEi12 offers up to 32GB of RAM, 500GB of SSD storage, dual 4K displays and dual fans for efficient cooling.

Somalytics has used new materials — specifically carbon nanotubes — to create a new type of sensor manufactured in a way that enables them to be incredibly cheap and incredibly power efficient, and to sense movement and items more efficiently than any existing counterparts.