Openwashing by Microsoft is a Threat to Your Freedom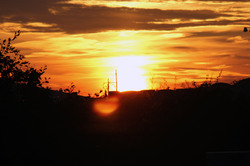 THE paradox of "Open Source" software that is actually proprietary in every way manifested the concept of "openwashing". As far as I can tell, I coined this term more than 15 years ago, based partly on the term "greenwashing" (which in turn has roots in other terms, maybe "whitewashing" too).
Microsoft has been "selling" to us as "Open Source" a bunch of proprietary spyware. I responded to that yesterday at Techrights.
Microsoft is not a friend of "Open Source". GitHub is a proprietary prison which besieges Open Source (or "Inner Source") projects and Microsoft continues to lobby against the adoption of Free software, including what it wrongly labels because Microsoft is a Trojan horse.
There have been many layoffs in the proprietary software industry (here's some of the latest) because it is barely sustainable anymore. People who value the long-term health of software they use would favour communities and savour true Software Freedom.
This site always prioritises Software Freedom; GNU/Linux, at its roots, was all about Software Freedom. █