Modern Web Means Proprietary Trash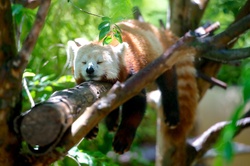 ONE sort of end of Firefox is nigh; Firefox needs users more than users need Firefox and, well... technically it's still out there, and for some platforms it is essential [1], some forks of it exist too [2] (Waterfox has just been mentioned by Zenwalk), and Google moves to eliminate anything that's not a "webapp" [3].
Technically, Mozilla still works within the W3C [4], but Mozilla is financially beholden to Google and thus we cannot expect any pushback or for Firefox to "reclaims the Web" a second time around. All we see is stagnation by complexity and monoculture; it gets worse every year. Google formats and Wasm are even being championed by bloggers who should know better, so it won't be long (or much longer) before the majority of the Web is proprietary, patented, and with DRM on top.
Thankfully our new site generates Gemini pages at the same time it makes HTML pages. The old (WordPress) site used more or less the same theme since 2006, so it was compatible with very old browsers (two decades in ages); today's "modern" WordPress is a pile of JavaScript and it demands "modern" Web browsers to be accessible. Screw that, we're out. █
Related/contextual items from the news: