openSUSE Slowroll: The King Is Dead, Long Live the King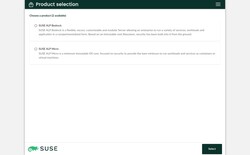 For many years, the openSUSE project has steadfastly adhered to a rigorous release model characterized by two primary variants – the fixed openSUSE Leap and the rolling openSUSE Tumbleweed.
These releases have provided stability and reliability and have become familiar names within the open-source community.
However, as the openSUSE project looks ahead, significant transformations are on the horizon, poised to reshape how we perceive and engage with this renowned Linux distribution.