Firefox 112 Will Let Ubuntu Users Import Browser Data from the Chromium Snap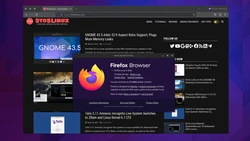 With the upcoming Firefox 112 release, Mozilla promises to let Ubuntu Linux users import their browser data from the Chromium Snap package. However, Mozilla says that this feature currently works only when Firefox is not installed as a Snap package too.
I've tested this feature with the latest Firefox 112 beta release using the official binary package and it works, as you can see from the screenshot below.
Update (by Roy)
Firefox is a popular open-source alternative to Chromium-based browsers such as Chrome and Opera.