LibreOffice Fund-raising and Tutorials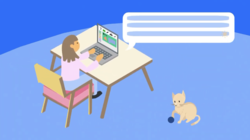 LibreOffice's presentation tool, Impress, includes a bunch of features for home and office use. But one thing that's missing is recording and playback for audio comments in presentations.

On the LibreOffice subreddit, we became aware of some useful tutorial videos created by Steven Davids. These cover various components of the suite, and show how to achieve common tasks.