Fedora 38 Wallpaper in motion!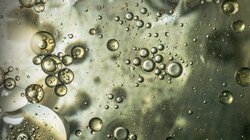 That's right!!! We are officially ready to start brainstorming for Fedora 38 Wallpaper ideas because our candidate with an M last name has been chosen (drum roll please) and it's Samuel Massie!!!
Ideas and progress are going to be documented on gitlab here!
Thank you to everyone who voted and gave comments on the candidates! It's greatly appreciated! After choosing our inspiration, we had a brainstorming session for figuring out different paths we could go down together. We met on Wednesday, September 21st at the design team meeting which was 1:30-2:30 PM EST*
*This is our usual time slot which we will continue to use for most of the future sessions. If you can't make this time of the week, feel free to tune into the recording or are nervous about participating, join the Livestream to watch only.