Lessons of Wayland: If You Insult Your Users, the Users Will Talk About You Negatively and Walk Away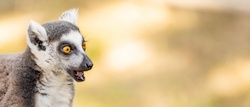 THE UPCOMING RELEASES of "major" GNU/Linux distributions are trying to force you to use Wayland, or at least default to Wayland even if you do not want it and your interests are not served by such defaults (Wayland is still unready and it causes issues at many levels).
The good thing about GNU/Linux is, there's still choice and if certain distros do not treat the users well, more and more of those users will explore alternatives. Some will walk away and never come back.
Wayland lacks many features that veteran GNU/Linux users depend on. Wayland isn't supported by a great number of applications. In many contexts Wayland isn't stable or reliable. It can lead to fatal crashes and thus data loss (software not crashing "cleanly").
Wayland is primarily promoted by IBM (or before that, Red Hat). We know what they stand to gain from widespread adoption of Wayland and systemd was a preview of this.
If GNU/Linux is about choice, then they must respect people's decision to not use Wayland. Stop insulting the users. █