RustDesk – virtual / remote desktop software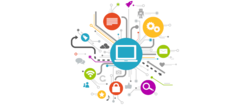 It's not uncommon for people interested in Linux to access multiple PCs. Hardware comes in different shapes and sizes. They may be notebooks, tablets, home servers, media boxes, even single-board computers like the Raspberry Pi. Some of the devices may be headless (i.e. with no monitor attached). Regardless, with multiple devices, a convenient way to access them all from a central location is with remote desktop software. Our recommended remote desktop client under Ubuntu is Remmina. By default, Ubuntu comes with this client already installed. Remmina has support for VNC and RDP protocols.
As you'd expect with Linux, there are always other open source alternatives. In this article, we'll take a brief look at RustDesk.