Games: Proton Experimental, RTX, and New Steam Games with Native GNU/Linux Clients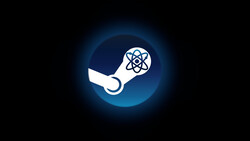 When the EA App replaced Origin on Steam, it came with a whole bunch of problems for gamers on Steam Deck and Linux desktop. Now, it should hopefully be sorted in Proton Experimental.

Free for owners of the original, Portal with RTX has released on Steam from Lightspeed Studios / NVIDIA.

Between 2022-11-30 and 2022-12-07 there were 37 New Steam games released with Native Linux clients. For reference, during the same time, there were 348 games released for Windows on Steam, so the Linux versions represent about 10.6 % of total released titles.