How the Linux Worker file manager can work for you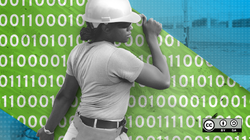 Computers are like filing cabinets, full of virtual folders and files waiting to be referenced, cross-referenced, edited, updated, saved, copied, moved, renamed, and organized. In this article, I'm taking a look at the Worker file manager for your Linux system.
The Worker file manager dates back to 1999. That's the previous century, and a good seven years before I'd boot into Linux for the first time. Even so, it's still being updated today, but judiciously. Worker isn't an application where arbitrary changes get made, and using Worker today is a lot like using Worker 20 years ago, only better.