5 Reasons for Regular People to Love the Linux Command Line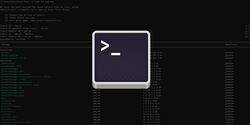 The Linux command line is a powerful tool that scares many casual users. But there are ample reasons for people to fall in love with the terminal.
Many people are afraid of the command line. They see it as the realm of software developers or computer geeks. But the command line is merely a different way of interacting with your PC, and there are some tasks so easy to do with a CLI that you will be glad you got over your fear.
Yes, you. Even if you need to call a family member for help with app installations, you can still use the command line without breaking your machine. Even if you're getting by just fine with your PC already, here are some reasons to consider learning a few commands regardless.