Health-Checker, Gear, More update in Tumbleweed (UPDATED)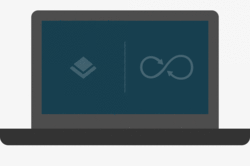 A few openSUSE Tumbleweed snapshots became available to users of the rolling release this week.
Several software packages for KDE users were among those updated.
The health-checker package, which checks to ensure a system comes up correctly after an update, moved to version 1.10 in snapshot 20230917. The new version fixed a journal check error that reported an invalid option error with systemctl. While not a critical issue, this can spam the journal and was caused by a change in openSUSE kiwi, according to the bugzilla report. An update of OpenSSL 1.1.1w fixes a Common Vulnerability and Exposure that doesn't effect Linux systems and had a fix preventing corruption of XMM registers ensuring application stability. The 0.10.6 snapper version had fixes for creating files in the root directory and provides improvements in handling info.xml files. Security updates came in libwebp 1.3.2 that specifically addresses CVE-2023-4863, which could have allowed a remote attacker to perform an out of bounds memory write via a crafted HTML page. Also updated in the snapshot were groff 1.23.0, tiff 4.6.0 and more.
UPDATE
More here:
Dear Tumbleweed users and hackers,

Tumbleweed went for a small break this week and delivered 'only' 4 snapshots (0914, 0915, 0917, and 0920). The large gap happened due to a test suite error in icu, which resulted in all stagings turning red. Once this was resolved, the fix was added in parallel to multiple stagings to resume progress.

The 4 delivered snapshots contained some eagerly awaited updates (at least for some): [...]