Have You Tried Virtualbox Unattended Guest OS Install?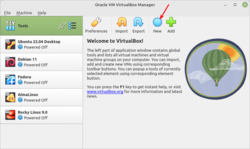 Recently, I updated my VirtualBox installation to version 7.0.0, I noticed some nice updates on the graphical user interface (GUI). The first was the improved theme support, then the new notification center unifying most of the running processes and error reporting around the GUI. Additionally, in VirtualBox 7 you can navigate and search through the user manual easily via a new help viewer widget.
But importantly, the new VM wizard has been reworked to integrate the unattended guest OS installation and to have a more streamlined workflow. This was the most intriguing feature for me, I had never used it before, so I decided to give it a try.