Extension Manager 0.4 Intros Compatibility Checker, Adaptive UI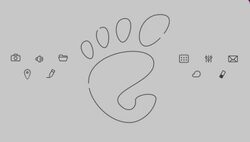 A sizeable update to the (really rather indispensable, imho) Extension Manager app is rolling out on Flathub.
Not heard of this nifty desktop tool before? It lets you install, configure, and manage GNOME extensions without needing to involve a web browser or any "connector" packages. Just install the Extension Manager and that's it, you're good to go.
The new Extension Manager 0.4 update intros a "full adaptive mobile-friendly user interface", which is ideal if you regularly resize the app during use, as well as overhauled error and crash reporting; and support for the new gnome-extensions:// URL scheme.
You'll notice that the toggle switch to disable all extensions has been moved out of the header bar. It now sits at the top of the "installed" view.