risiOS: A Fedora-Based Linux Distro That Holds Your Hand (UPDATED)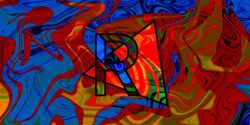 risiOS aims at making Fedora easy to use for everyone. Here's everything you need to know about it.
Fedora Workstation has become an easy-to-use, well-supported version of Linux. If you just want an operating system for your computer that shows you some of the best of what free and open-source software has to offer, Fedora Linux is an easy recommendation.
But there are some areas where new users may encounter some friction. Why do some video files fail to load? Where are all the apps? risiOS is a Fedora-based alternative distribution that takes care of most of these issues for you. For some, that makes risiOS an even easier recommendation.
UPDATE
Fedora Linux is already a brilliant operating system that is as user-friendly as it is reliable. In fact, for the longest time, I would never have recommended Fedora to anyone who didn't have a considerable amount of experience with Linux. Over the past few years, that has dramatically changed, to the point where I'd be just as comfortable recommending Fedora as I would Ubuntu.

[...]

First off, RisiOS includes something that every Linux distribution should offer. I'm talking about a welcome screen. Of course, this isn't just any old welcome screen. Instead, the developers have created a RisiWelcome app to hold new users by the hand and help them with things like installing media codecs, setting up Flathub, installing apps with GNOME Software, installing web apps, customizing the desktop (with the RisiTweaks app -- more on that in a bit), setting up audio, gaming, graphics, productivity, and video production, where to get help, and even how you can contribute to RisiOS.