12 Best Free and Open Source Linux Camera Tools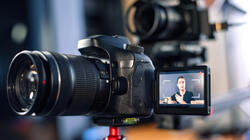 Linux offers excellent software for dealing with RAW files, for remotely operating cameras, importing and processing raw data, as well as software to read, write and edit camera metadata.
To provide an insight into the quality of software available for Linux, we have compiled a list of 12 useful camera tools. Hopefully, there will be something of interest here for any budding David Bailey or Ansel Adams. Our recommendations are captured in a legendary LinuxLinks-style ratings chart. Only free and open source software is eligible for inclusion.