10 Best Virtualization Software for Linux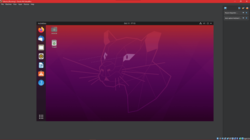 Virtualization software is prevalent because of its use cases and benefits. You get to experiment, test, or run software that requires a specific OS version.
Virtualization provides an abstract concept of computer hardware to help you create virtual machines (VMs), networks, storage, and more. The benefits include isolation, security, and the freedom to test things to your heart's extent.
Different types of virtualization software cater to desktop users, server administrators, and enterprises.
While I list all kinds of virtualization software, I mention who it is for.