11 Best Linux Flashcard Software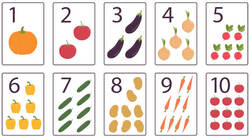 Flashcards are one of the best tools for memorizing information. This is partly because of their versatility. They can help teach multiplication skills, learn a foreign language, recall facts, historical dates, in fact anything that can be learned in an intuitive way.
To provide an insight into the quality of software available, we have compiled a list of 11 useful flashcard applications. Hopefully there will be something of interest for anyone who wants to memorize information. Here's our verdict on each of the open source applications.