Armbian 23.05 Releases with Debian 12 "Bookworm"-Based Images, i3 Support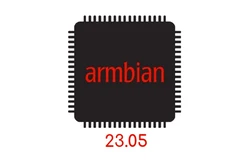 Coming three months after Armbian 23.02, the Armbian 23.05 release is the first to be created on a completely refactored build framework and based on the soon-to-be-released Debian 12 "Bookworm" operating system series, providing users with some of the latest features and updates from the Debian GNU/Linux community, such as the long-term supported Linux 6.1 LTS kernel series.
This release also brings support for the i3 tiling window manager, which is now Armbian's fourth officially supported graphical environment, updates the Ubuntu-based desktop images for x86 computers by removing unnecessary "Ubuntu Advantage" services and removing web browsers in the Snap format.
Update (by Roy)
A new version of Armbian, a Debian-based Linux distro built for ARM and RISC-V hardware, is available to download.
Linux Magazine:
Based on Debian 12, the latest version of the ARM/RISC-V distribution is now available to download and install.