today's leftovers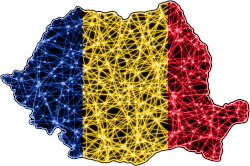 We cover events and user groups that are running in Romania. This article forms part of our Linux Around The World series.

I was on vacation for a while, then after my return I mainly focused on getting the new Audacity packages successfully built. In the meantime, Google was not idling and released version 105.0.5195.125 of the Chromium sourcecode. There's 11 vulnerability fixes in this release, some of them rated high enough that it is again recommended to upgrade your browser as soon as possible.

I did not forget the un-googled variant of course for which the same recommendation is valid.

FontForge is the long standing libre font development tool: it can be used to design glyphs, import glyphs of many formats (svg, ps, pdf, …), write OpenType lookups or integrate Adobe feature files, and produce binary fonts (OTF, TTF, WOFF, …). It has excellent scripting abilities, especially Python library to manipulate fonts; which I extensively use in producing & testing fonts.

[...]

The merge request has landed in FontForge master branch this morning. There's a follow up pull request to update the Python scripting documentation as well. I want to thank Fredrick Brennan and Jeremy Tan for the code reviews and suggestions, and KH Hussain and CVR for sharing the excitement.

This functionality added to FontForge helps immensely in reusing the definitive Malayalam OpenType shaping rules without any modification for all the fonts!

The YaST Team keeps working on the already known three fronts: improving the installation experience in the traditional (open)SUSE systems, polishing and extending the containerized version of YaST and smoothing Cockpit as the main 1:1 system management tool for the upcoming ALP (Adaptable Linux Platform).

I'm a sloppy typist. When I write several words in a row, like for example when creating complete sentences for something like a blog post, one or two of the words end up slightly misspelled.

Sure, many editors and systems have runtime spellchecks these days and they make it easy to quickly fix typos, but not all systems are like that and there are also situations where there are many false positives due to formatting or just the range of "special" words. They also rarely yell at me when I overuse the word "very" or start sentences with "But".

As mentioned in the previous post I've been creating these short pixel art animations for twitter and mastodon to promote the lovely apps that sprung up under the umbrella of the GNOME Circle project.

Huge pages are a mechanism implemented by the CPU that allows the management of memory in larger chunks. Use of huge pages can increase performance significantly, which is why the kernel has a "transparent huge page" mechanism to try to create them when possible. But a huge page will only be helpful if most of the memory contained within it is actually in use; otherwise it is just an expensive waste of memory. This patch set from Alexander Zhu implements a mechanism to detect underutilized huge pages and recover that wasted memory for other uses.

The base page size on most systems running Linux is 4,096 bytes, a number which has remained unchanged for many years even as the amount of memory installed in those systems has grown. By grouping (typically) 512 physically contiguous base pages into a huge page, it is possible to reduce the overhead of managing those pages. More importantly, though, huge pages take far fewer of the processor's scarce translation lookaside buffer (TLB) slots, which cache the results of virtual-to-physical address translations. TLB misses can be quite expensive, so expanding the amount of memory that can be covered by the TLB (as huge pages do) can improve performance significantly.

The downside of huge pages (as with larger page sizes in general) is internal fragmentation. If only part of a huge page is actually being used, the rest is wasted memory that cannot be used for any other purpose. Since such a page contains little useful memory, the hoped-for TLB-related performance improvements will not be realized. In the worst cases, it would clearly make sense to break a poorly utilized huge page back into base pages and only keep those that are clearly in use. The kernel's memory-management subsystem can break up huge pages to, among other things, facilitate reclaim, but it is not equipped to focus its attention specifically on underutilized huge pages.

As I sit pondering my peas at the dinner table, my thoughts are unnaturally drawn to the similarity between these pulses and Perl. A famous poet once said that "For a hungry man, green peas are more shiny than gleaming pearls". From these green orbs on my plate, the mind drifts to a recent virtual conversation regarding logos, branding, rebirth and innovation in Perl. One wonders whether such heated debates are important, relevant and what it might mean for Perl in the future. The Camel (from the O'Reilly Book on Perl) has long been the image associated with the language, along with the Onion (Origin perhaps from Larry Walls' "state of the onion" presentation). Personally it is not something that I feel passionately about. "Perl, with any other logo would be just as quirky" as Will Shakespeare is reported to have said. But The Camel is the popular, recognisable standard "logo" with some, as yet to be tested, copyright and trademark "issues"

Any way I took it myself to analyse the situation and have finally come to the conclusion that we may be looking at the "problem" the wrong way. Perhaps we are looking at the bigger picture when we should seeing the picture bigger. Maybe, just maybe, that picture of a camel doesn't symbolise Perl, but in fact IS Perl...Perl code, that is. I know it is possible to make pictures that aren't valid perl code. But perhaps over the decades of use we have come to accept an illusion as a reality. When one gives such an illusion a "True" value, one also blurs the distinction between the Virtual Image and a Real Image.. You see a Virtual Image is an image that APPEARS to represent something, but only a Real Image can be projected.