Games: Linux Code Spark Nintendo Switch 2 Rumours, Steam Games With Native GNU/Linux Clients, Godot 3.5.1 RC 2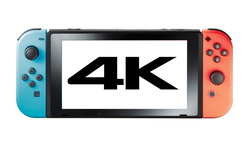 At the time, such a chip didn't exist. Or at least wasn't public knowledge. Recently, however, a Linux employee confirmed its existence via the company's mailing list.

Between 2022-09-14 and 2022-09-21 there were 26 New Steam games released with Native Linux clients. For reference, during the same time, there were 246 games released for Windows on Steam, so the Linux versions represent about 10.6 % of total released titles.

We released Godot 3.5 in early August, and like any release, there are few rough edges to iron out which warrant making maintenance "patch" releases (3.5.x).

We've had successful testing of a first Release Candidate for 3.5.1, and a few more fixes got backported in the meantime so let's have another round of testing before publishing 3.5.1 stable.

Please give it a try if you can. It should be as safe to use as 3.5-stable is, but we still need a significant number of users to try it out and report how it goes to make sure that the few changes in this update are working as intended and not introducing new regressions.