Wow! Rust-based Redox OS Gets an Anonymous Donation of $390,000 in Cryptocurrency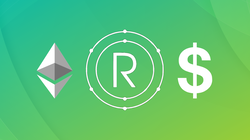 Redox OS is a Unix-like operating system written in Rust.
The project was launched in 2015 by Jeremy Soller, popularly recognized as the Principal Engineer at System76 and a maintainer for Pop!_OS.
We also covered its last release earlier this year...
While the update involved improvements that allowed it to boot on more hardware, it may not be a replacement daily driver for most users.
Nevertheless, it is an exciting project to keep an eye on.