IBM is Selling Complexity, Not GNU/Linux
THE Fedora Project, judging by the recurring Fedora reports and CPE Weekly update [1], has truly stagnated. There are neither many people nor a lot of activity in it. The CentOS Board Meeting Recap [2] shows not much either; many people resigned after what IBM had done to CentOS. The main "progress" seems to be dumping things and removing options, e.g. X11 and KDE.
Red Hat-sponsored sites and Red Hat's own site [3-6] keep harping about "clown" (cloud, misnomer) with bloated frameworks and large stacks (OpenStack, OpenShift etc.) because that's what sells large and unique contracts, costing a lot of money and never quite ending. A software-defined network (SDN), Red Hat might hope, is enough of a niche that companies will take the dive and remain indebted to Red Hat staff. RedHat.com used to sell (or promote) GNU/Linux, but now it's their own flavour of containers, Kubernetes, and so on. Podman, Ansible, OpenStack... (even on very small systems when none of these should be needed, except for vanity, like putting pertinent dot files in a Git repository).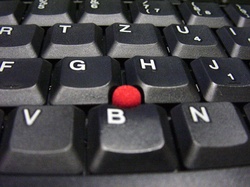 Many companies just need to keep their systems simple. The simpler they are, the more people can manage/support them, even in-house staff. But this isn't what IBM wants; speaking from experience (at work), some people come to a company and deploy a lot of complexity ('exotic' things), only to leave the company some time later, with colleagues in the former company unable to maintain its own infrastructure. Microsofters and Red Hat-certified people leave behind them quite a mess that few people are capable of supporting. One thing the companies might then do is sign some large contract with Microsoft and/or Red Hat, due to desperation. MVPs and equivalents act like corporate Trojan horses, slinging buzzwords and mottos like "digital transformation".
To summarise, IBM has abandoned or vandalised alternatives to Red Hat, including cost-free RHEL alternatives. Now it's eager to sell not GNU/Linux but a whole bunch of other stuff. It's not about the clients, it's about money. IBM makes more money when users of IBM stacks (Wayland, systemd etc.) are not confident and cannot find support anywhere but IBM. They hate commodification. █
Related/contextual items from the news: