FSFE Information stand at Veganmania MQ
Submitted by Roy Schestowitz on Sunday 26th of June 2022 08:14:48 PM
Filed under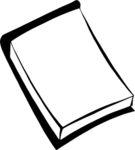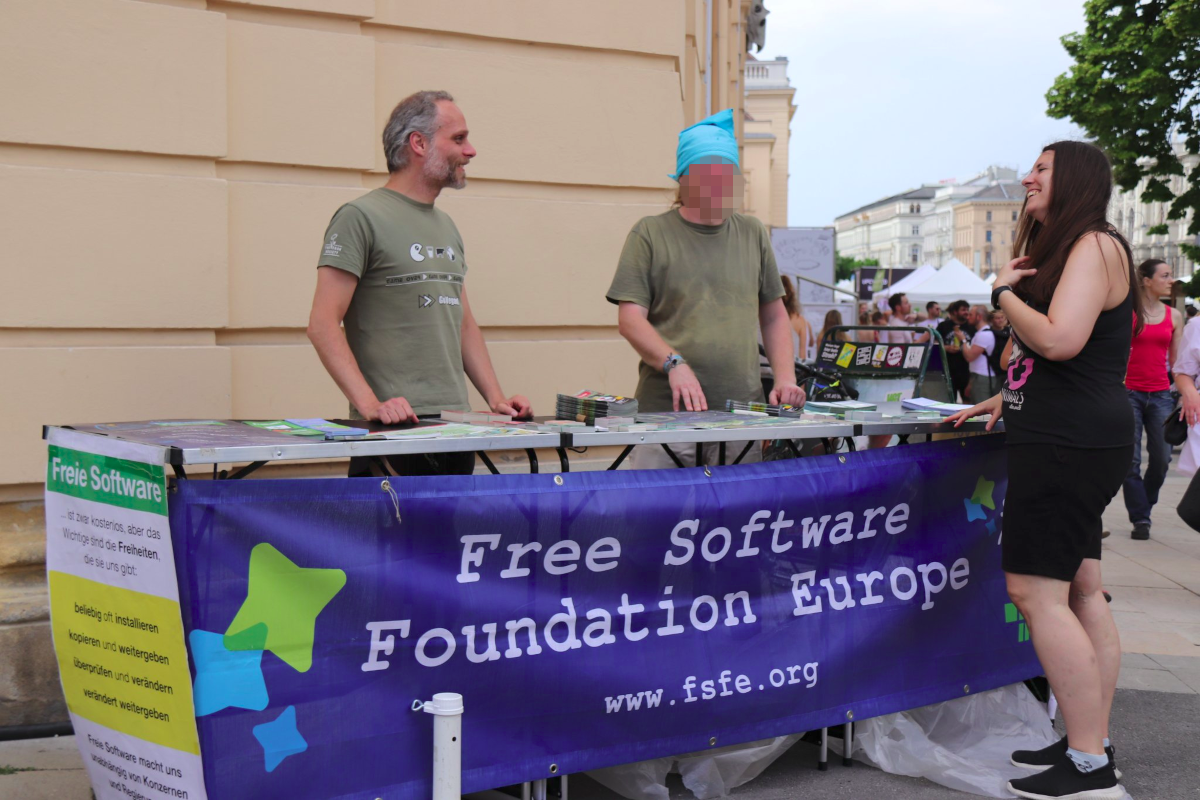 From 3rd to 6th June 2022 happened the Veganmania street festival at the Museumsquartier in Vienna. Despite not happening for two years due to the Corona pandemic this over the years has developed into the biggest vegan street event in Europe with tens of thousands visitors everey day. Of course there have been plenty of food stands with all kinds of climate and animal friendly delicious meals but the festival had also many stands for buying other stuff. In addition many NGO tents were there too to inform about important issues and their work.
Like already tradition for many years also the local volunteers group manned an FSFE information stand from Friday noon until Monday night. It was exhausting because only two volunteers manned the stand. But we both stayed there the whole time and the interest of so many people had confirmed once more how well we optimized our information material assortment without losing the ability to bring everything at once using just a bicycle.
The front of our stall was covered with a big FSFE banner while the sides are used for posters explaining the four freedoms and GnuPG email encryption. (We very soon need to replace our old posters with more durable water resistant paper since the old one has gotten rather worn down and doesn't look very sleek any more with all the tape pieces it is hold together.) In addition we use a small poster stand we built ourselves with just two wooden plates and a hinge. This was of left over material from a DIY center. Unfortunately this time we didn't have any wall behind us where we would have been allowed to put any posters or banners on.

»
Printer-friendly version

1167 reads

PDF version
More in Tux Machines
today's howtos

Open Hardware: XON/XOFF and Raspberry Pi Pico

In the olden days of computing, software flow control with control codes XON and XOFF was a necessary feature that dumb terminals needed to support. When a terminal received more data than it could display, there needed to be a way for the terminal to tell the remote host to pause sending more data. The control code 19 was chosen for this. The control code 17 was chosen to tell the remote host to resume transmission of data.

Dmytro Panin is at it again, creating a teeny system monitor for his MacBook from scratch with help from our favorite microcontroller, the Raspberry Pi Pico. This plug-and-play system monitor (opens in new tab) lets him keep a close eye on resource usage without having to close any windows or launch any third-party programs. The device is Pico-powered and plugs right into the MacBook to function. It has a display screen that showcases a custom GUI featuring four bar graphs that update in real-time to show the performance of different components, including the CPU, GPU, memory, and SSD usage. It makes it possible to see how hard your PC is running at a glance.

Security Leftovers

How to Apply Accent Colour in Ubuntu Desktop

A step-by-step tutorial on how to apply accent colour in Ubuntu desktop (GNOME) with tips for Kubuntu and others.