openSUSE: New Kernel, HarfBuzz Versions update in Tumbleweed
Submitted by Roy Schestowitz on Friday 12th of August 2022 02:02:28 PM
Filed under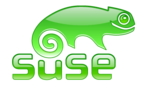 Consecutive openSUSE Tumbleweed snapshots have been rolling out to users each day this week.
Among the few major version releases this week are the 5.19 Linux Kernel and the 5.1 HarfBuzz version, which both arrived in snapshot 20220810.
Snapshot 20220810 also brought tons of other packages. Highlights being discussed about the release of kernel 5.19 point to increased arm support, TCP improvements related to larger IPv6 package sizes, and graphical improvements for Intel and AMD GPUs. The text shaping engine harfbuzz 5.1 fixed regressions in bitmap font rendering, improved support for some Arabic and Hebrew fonts and improved the handling of command line options. The hplip 3.22.6 package added support for several new printers and added support for new distros that were recently released. There were Italian and Serbian translation changes in the gnome-software 42.4 update, which also fixed detail text when it contains markup. An update of webkit2gtk3 2.36.6 fixed the handling of touchpad scrolling on GTK4 builds as well as several crashes and rendering issues. Other packages to update in the snapshot were postfix 3.7.2, ModemManager 1.18.10, mutt 2.2.7 and more.
»
Printer-friendly version

625 reads

PDF version
More in Tux Machines
today's howtos

Open Hardware: XON/XOFF and Raspberry Pi Pico

In the olden days of computing, software flow control with control codes XON and XOFF was a necessary feature that dumb terminals needed to support. When a terminal received more data than it could display, there needed to be a way for the terminal to tell the remote host to pause sending more data. The control code 19 was chosen for this. The control code 17 was chosen to tell the remote host to resume transmission of data.

Dmytro Panin is at it again, creating a teeny system monitor for his MacBook from scratch with help from our favorite microcontroller, the Raspberry Pi Pico. This plug-and-play system monitor (opens in new tab) lets him keep a close eye on resource usage without having to close any windows or launch any third-party programs. The device is Pico-powered and plugs right into the MacBook to function. It has a display screen that showcases a custom GUI featuring four bar graphs that update in real-time to show the performance of different components, including the CPU, GPU, memory, and SSD usage. It makes it possible to see how hard your PC is running at a glance.

Security Leftovers

How to Apply Accent Colour in Ubuntu Desktop

A step-by-step tutorial on how to apply accent colour in Ubuntu desktop (GNOME) with tips for Kubuntu and others.