Debian and the adventure of the screen resolution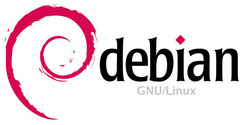 I read somewhere a nice meme about Linux: Do you want an operating system or do you want an adventure? I love it, because it is so true. What you are about to read is my adventure to set a usable screen resolution in a fresh Debian testing installation.
The context is that I have two different Lenovo Thinkpad laptops with 16" screen and nvidia graphic cards. They are both installed with the latest Debian testing. I use the closed-source nvidia drivers (they seem to work better than the nouveau module). The desktop manager and environment that I use is lightdm + XFCE4. The monitor native resolution in both machines is very high: 3840x2160 (or 4K UHD if you will).