MyahOS 1.1 - Moving on up
Submitted by srlinuxx on Saturday 5th of November 2005 09:08:10 PM
Filed under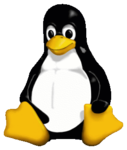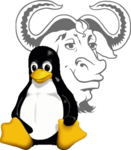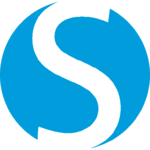 MyahOS 1.1 was released less than a week ago and already it's gaining some momentum. The latest news on this wonderful slackware-based operating system is its new listing on Distrowatch. Being recognized and listed on distrowatch not only validates a developer's efforts, but also brings in more focus and users to an os. It's quite prestigious and an honor to be included in Distrowatch's listings considering there are still approximately 100 distros still waiting. MyahOS is quite deserving of this listing and today we are going to share with you some of those reasons.
Fundamentally, MyahOS is a slackware/slax based distribution with the primary goal of providing "the best free Operating System and to inform PC owners they don't have to spend their money on Windows or OS X." As we found in an earlier review, they were right on track. MyahOS developers are continuing their terrific efforts with their newest release, MyahOS 1.1.
Myah was named after the head developer, Jeremiah, or his nickname to be more exact. He states he chose Slax as its base because "Slax had a simple bare base that is easy to change."
When asked why make your own distro, the developer states, "My main goal was a linux that made sense. I was tired of missing out on everything by using linux. I couldn't watch DVD's that were store bought. I couldn't watch any media from the internet at all from any distro. We were lucky if we could hear some music. I WANT A LINUX SYSTEM THAT ACTUALLY WORKS."
Although the developer states, "The games were not really supposed to take center stage, it's just that no one else gives any good games," in MyahOS 1.1 we find a bit of emphasis on 3D support. With included nvidia and ati drivers, one can utilize the many included 3D games with little or no extra effort. Since Jeremiah has "been a fan of ATI cards" and his only computer, a Dell inspiron laptop, has an ATI 9600, he has included full 3D support for those graphic chips. "I have never had any luck with Linux drivers for it. Most distros don't support ATI at all and the ones that do, don't do it well. So the ATI support is because I want to make a system I would use," says Jeremiah. Further, "I didn't want to shut out the nVidia people, so I used a slax module for them." Nvidia support is extended to include "TNT drivers into the scripts for people with older nvidia cards." This is one of only a few distros that I'm aware of at this time that goes to that extra effort for their users. I booted up myah using only the nohd option and my video card was correctly detected and the nvidia drivers loaded accordingly.
Besides many of the popular games found in KDE and other linux distros, myah's games include:
*Armagetron Advantage
*Danger from the Deep
*Excido
*FooBillards
*GL-117
*Glaxium
*Possible Worlds
*Glest
*Super Tux
*Tux Racer
*Neverball/Neverputt
*many others
The developer states, "I actually made this [release] to be installed [onto harddrive] and used permanently, so it might be a little hard on your system running it live." In testing these 3D games, tuxmachines found them to run fast and stable even in the livecd format.
Other new or updated applications include:
*gcc 3.3.6
*linux 2.6.12.2
*python 2.4.1
*Firefox 1.5
*KDE 3.4.90
*Intel pro wireless 2200 drivers
*db 4.2.52
*amarok 1.3.2
*alsa-lib 1.0.9
Upon boot, we find the same friendly kde background, cute tux floating on some clouds. But the overall appearance has been revamped to include kbfx, the lovely linspire clear style and windec, and all localizations. This release comes with Koffice, the firefox/thunderbird pair, lots of development tools, support for wireless networking, dhcpcd, bind and ssh servers, gimp, xine, mplayer, realplayer, and many other useful applications. This is a great little OS and is well on its way of reaching its goal of "to be the best."
I've included a few new screenshots in the gallery.
I highly recommend taking the MyahOS tour on the MyahOS site. This tour includes many screenshots of the games and applications available in all their glory.
osdir has also immortalized MyahOS 1.1 in screenshots as well.
»
Printer-friendly version

25400 reads

PDF version
More in Tux Machines
digiKam 7.7.0 is released

After three months of active maintenance and another bug triage, the digiKam team is proud to present version 7.7.0 of its open source digital photo manager. See below the list of most important features coming with this release.

Dilution and Misuse of the "Linux" Brand

Samsung, Red Hat to Work on Linux Drivers for Future Tech

The metaverse is expected to uproot system design as we know it, and Samsung is one of many hardware vendors re-imagining data center infrastructure in preparation for a parallel 3D world. Samsung is working on new memory technologies that provide faster bandwidth inside hardware for data to travel between CPUs, storage and other computing resources. The company also announced it was partnering with Red Hat to ensure these technologies have Linux compatibility.

today's howtos