My oh my, Myah
Submitted by srlinuxx on Sunday 25th of September 2005 11:08:21 PM
Filed under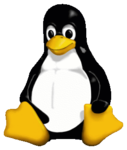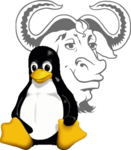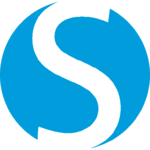 Myah is a simple and easy to use livecd for standard Intel or AMD powered computers. They state, "Our goal is to bring you the best free Operating System and to inform PC owners they don't have to spend their money on Windows or OS X." I don't know if it's the best, but it's certainly a pretty darn good one.
The site states, "There are many Linux-based Live CDs our there. So we've made sure Myah is different by including the programs you're going to use on a daily basis. To Windows users the unfamiliar Linux program names can be confusing. So we've changed the menus to make sense. For instance Kopete, a Linux instant messenger service, is simply called Messenger. Programs have been added to the task bar for quick and easy access. Also: the user isn't hassled for any information during startup. Myah boots up completely on its own. It starts in the main administrative account called Root. The user has full rights. And since Myah runs right off the CD you can't break it."
One of the first things I noticed was the automagically mounting of all partitions and second thing was being logged in as root. I suppose I see the logic in this combination decision, but I can't say as I like it. Fortunately I didn't have to hit reset and I have sense enough not to destroy data on my own (usually), so no harm done. However, it could be a recipe for someone's disaster.
Bad stuff over, the rest is good. I found in Myah a really nice livecd. This latest release is from the spring so it's sitting on a 2.6.11 kernel and uses KDE 3.4.0 as the desktop. The site states they are currently working on a 1.1 release and I'd really like to see development continue. They are on Distrowatch's waiting list, so perhaps they aren't seeing as much interest as they deserve. Maybe this review will help.



Speaking of the site, it also has some nice wallpapers, some Linux articles, and even some great resources. I found this OS page and this application page particularly interesting.
Myah arrives on a 374MB iso, preferrably through bittorrent, containing a fairly nice selection of applications for the most popular computer needs of an end user. The system itself seems to be based on slackware/slax and uses Linux Live technology to facilitate the building and booting processes. As they state, the developers have simplified the menus quite a bit and customized the desktop somewhat. The look begins with a cute wallpaper of young Tux relaxing on clouds gazing at a passing butterfly. I thought it was pretty cute. Then they use a transparent panel and put some useful applications on the launcher.
They offer OpenOffice.org beta2 and KOffice for word processing, datasheets and presentations. Also included is Firefox and konqueror for surfing, kontact for mail and news, and kopete for messaging. They bundle real player 10 and kplayer (which actually works) for multimedia. For image browsing and manipulation, gimp and kuickshow are available as well as kpaint. They included a few games, many of KDE system monitoring and configuation tools, and much more.
Well, there ya have it. I don't know if I'd go as far as to say it's the best. After all, that's fairly subjective. In my opinion it is a nice OS. It's become a little dated now and needs an update. However, as it is, it's stable and responsive, it contains adequate applications for most popular tasks, and it's nice looking as well.
»
Printer-friendly version

23893 reads

PDF version
More in Tux Machines
digiKam 7.7.0 is released

After three months of active maintenance and another bug triage, the digiKam team is proud to present version 7.7.0 of its open source digital photo manager. See below the list of most important features coming with this release.

Dilution and Misuse of the "Linux" Brand

Samsung, Red Hat to Work on Linux Drivers for Future Tech

The metaverse is expected to uproot system design as we know it, and Samsung is one of many hardware vendors re-imagining data center infrastructure in preparation for a parallel 3D world. Samsung is working on new memory technologies that provide faster bandwidth inside hardware for data to travel between CPUs, storage and other computing resources. The company also announced it was partnering with Red Hat to ensure these technologies have Linux compatibility.

today's howtos