Battle of the Titans - Mandriva vs openSUSE: The Rematch
Submitted by srlinuxx on Wednesday 25th of June 2008 12:03:06 PM
Filed under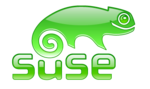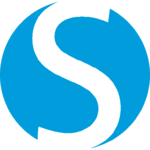 Last fall when the two mega-distros openSUSE and Mandriva both hit the mirrors, it was difficult to decide which I liked better. In an attempt to narrow it down, I ran some light-hearted tests and found Mandriva won out in a side-by-side comparison. But things change rapidly in the Linux world and I wondered how a competition of the newest releases would come out. Mandriva 2008.1 was released this past April and openSUSE 11.0 was released just last week.
My history with Mandriva goes back eight years. It was the first Linux distribution I was able to make work and paved my way to freedom. openSUSE swept me off my feet when 10.0 was in development and I've followed it closely since. I like both of these distros very much and as this article will show, it is very difficult to pick a favorite. But lets try:
Welcome to our re-match - In the blue corner weighing in at 4.4 GB, defending champion Mandriva 2008.1 Spring. In the green corner weighing in at 4.3 GB is our returning challenger openSUSE 11.0.
Installer
As many of you already know, openSUSE's installer received a big old facelift this release. They've eliminating some steps to streamline and speed up the process. Despite that, Mandriva's is still a hard one to beat. The partitioner alone still garners much of the glory as it enables a new user as well as the experienced to visualize how their partitions lay on their hard drives. It's easy to see where the space is distributed and where any free space may be. I've installed a lot of distros and I've yet to find one to equal Mandriva's.
However, there was a distinct difference in the speed of the package install step this time. The eliminated steps didn't do much to speed things up - or it didn't figure into the equation much, but one could definitely tell that openSUSE has improved the package installation immensely. In fact, it wasn't as noticeable until I actually installed Mandriva and it became very clear.
With the looks, package selection screen, and bootloader installation being more-or-less equal, we have one point for Mandriva's partitioner and one point for openSUSE's package installer. I guess that leaves us with a tie on the installer.
Winner: Tie



Curb Appeal
This is a difficult area to judge as it comes down to taste. openSUSE's default wallpaper is new this release, but it's rather flat. I wasn't impressed with it much. I didn't dislike it though. Mandriva's wallpaper is real nice with its blue tones and penguin motiff. Who doesn't love penguins?
openSUSE and Mandriva both use really nice KDE 3.5.9 window decorations and style. I like Mandriva's panel appearance, start button, and menu a bit more. Color themes match well in both and fonts are rendered equally as well for me in each.
Although it's a matter of opinion, I think Mandriva is just a little bit prettier.
Winner: Mandriva



Installed Software
With both installations I went with the default packages except added all window manager/environments and kernel developmental packages. They both come with lots of great software and both have extensive on-line repositories. It seemed to me that Mandriva had a bit more variety included in the default install, but openSUSE did have to make room for KDE 4.
One area where openSUSE is going to win is in the multimedia support. Out-of-the-box they both suck equally as bad, but openSUSE's community branch and one-click make installing the codecs much easier. Mandriva will open a Codina window from which you can install many codecs, but it doesn't include decryption for DVDs where openSUSE's does.
In addition, openSUSE includes a repository listing that carries NVIDIA proprietary graphic drivers.
Perhaps erroneously, last time we used version numbers to judge and Mandriva had a few weeks advantage. This time openSUSE has had a coupla months advantage. Despite this, very little difference was found in software beyond kernel and Xorg versions.