Battle of the Titans: Mandriva 2008 vs openSUSE 10.3
Submitted by srlinuxx on Friday 19th of October 2007 11:11:10 AM
Filed under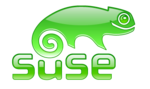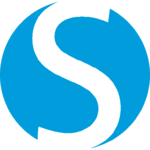 I've followed development of openSUSE and Mandriva fairly closely over the years, albeit a bit closer of openSUSE. I write about how nice they both are. I pick out the new features and test basic functionality. I see what's included and what makes up the base system. I like them both. But a visitor and contributor here at tuxmachines asked which would be better for his laptop and that gave me the idea to compare these large multi-CD Titans of Linux development.
In the blue corner weighing in at 4.3 GB, Mandriva 2008.0. In the green corner weighing in at 4.2 GB, openSUSE 10.3.
Installer
Both have a pretty graphical installer that walks the user through configuration by asking for user input in easy to understand / easy to answer formats. Both have advanced options available for those with more individualized needs. Both offer differing levels of user input for package selection either by main desktop, area selections, or individual packages. They both take roughly the same time to install. Both install a bootloader of your choice while detecting most other systems on your machine. In all these areas, I'm going to declare a tie.
Mandriva has a wonderful graphic partitioner. It lays out the hard drives in an image to represent the size, type, and placement of each partition in differing colors for each filesystem type. Options and choices are input from the same screen so you can always refer back to what's there. This is great for new users and the experienced alike. openSUSE's partitioner is text listing of the partitions in tree form. The edit/create/other buttons are at the bottom, and editing or creating a partition opens another window. Hands down, Mandriva's partitioner wins this round.
Both offer excellent hardware detection and auto-configuration and both have a summary screen for user changes. Both detect and correctly set-up all the same hardware on my test system and neither can set up my Windows dependent wireless ethernet chip. Mandriva does offer to use Ndiswrapper and allows for graphical navigation to the driver on my Windows partition. It doesn't work for me this release, but I think it'd work for some others. If your device is detected, both offer a convenient wizard for setting up the options. It's close here, but Mandriva takes it because of the wizard that includes the Ndiswrapper choice.
So Mandriva is the winner of the installation phase.
Winner: Mandriva
Curb Appeal
This area is going to be highly subjective. Both openSUSE and Mandriva appear to spend a lot of time and effort to make their operating system pretty to the eye. Both have lovely customized Grub screens, silent splashes, desktop splashes, nice icons, customized panels and menus, and lovely Wallpapers. openSUSE's tend to be a bit more understated while Mandriva's offer a bit more flash. Again, subjective, but I think Mandriva is just a tad prettier than openSUSE.
Winner: Mandriva
Installed Software
openSUSE 10.3 was released a few weeks before Mandriva 2008.0, so Mandriva might have a bit of an unfair advantage when considering the versions of components used. Also, it's a misnomer to assume the latest is always the greatest, but generally we tend to feel that way.
Both offer KDE and GNOME as the main desktops while offering to install some of the smaller choices. Both have software for all the tasks commonly accomplished with computers. But let's compare a few version numbers: